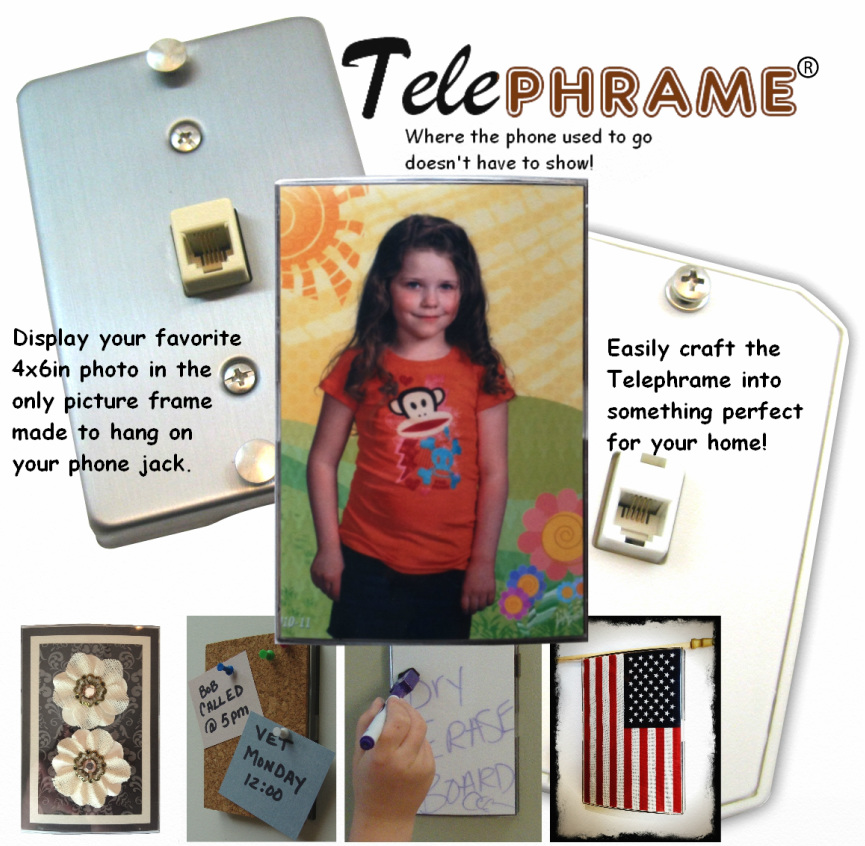 Most of us have realized we don't need a home phone but wonder what to do with that useless, ugly jack it was hanging on. Good luck trying to hang a picture over it!! It is so hard to cover up that many of you have just given up and left it bare. Here is the solution; a picture frame that
is made to hang on and cover that relic of the past. Join the millions, cut the land-line and
when you do don't leave that ugly jack bare…
The Telephrame was made for the job.

---
Received your pkg and must commend you on your product. It looks "GREAT"
and I especially thank you for the assembled one............I am very pleased with your product
and would recommend it to anyone.
Bill- Mount Laurel, NJ

Hi. Just received my order. What a great invention. Goes perfectly in my kitchen. I know ALOT of people I will recommend this product to. Thanks again!!!
Jennifer- Saint Charles, MO

I was so impressed with the article about you and your company that I have ordered 3 of the Telephrames--1 for me and 2 for Christmas gifts. Thanks for coming up with a solution to a household problem that most of us have. You are to be commended for your ingenuity.
Jane- Lake Elmo, MN

I purchased a Telephrame at the Mpls Home and Garden Show yesterday and want you to know that it's a great solution to my wall phone jack that is no longer in use. We concluded after leaving your booth that you need to go on "Sharks"! Great product.
Shirley- St. Louis Park, MN

Thank you for such fast delivery. The telephrame was just what I needed to cover a wall jack in the kitchen.
I used a floral greeting card trimmed down to fit, it looks great.
Nancy- Augusta, Michigan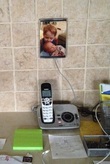 Ordered my teleframe over the weekend and it arrived by Wednesday. I'm so pleased with it! It covers up the ugly phone jack and allows me a place to display my grandchildren!
Elayne- Southfield, MI
---
---
---